Ice cubes are not only chilling your drinks, but I can also contain skin cooling agent and is also used as a beauty hack. Ice cubes can help you to soothe pimples, skin inflammation and sunburns naturally. It can reduce acne swelling redness and reduce acne pain. It also a great remedy for the puffy eyes and give you instant relief. Skin icing also helps you to get rid of the aging signs like fine lines and wrinkles by tightening the skin. Ice cubes rea the most underrated product when it comes to a beauty hack. Skin icing easy to apply and extremely affordable. Skin icing is the great fro the skin glow. Here are some benefits of skin icing.
1. Skin Icing For Exfoliate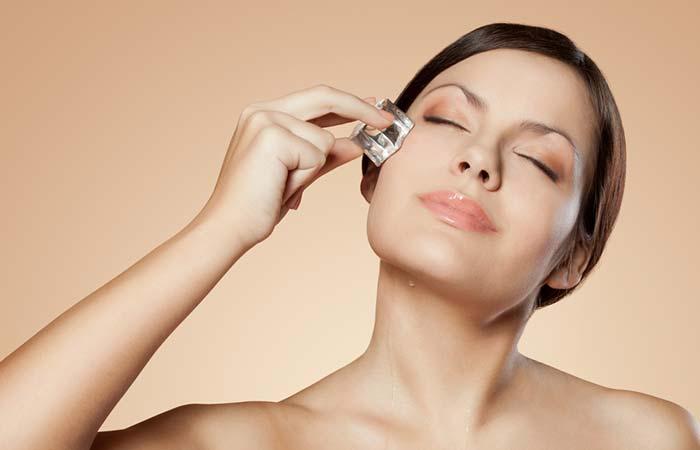 Make milk ice cubes for the skin. The lactic acid in the milk will scrub away dead cells and freshen it up. You can even add pureed cucumber or blueberries for extra exfoliating power. It'll give your skin a facelift.
2. Reduce Pimples Acne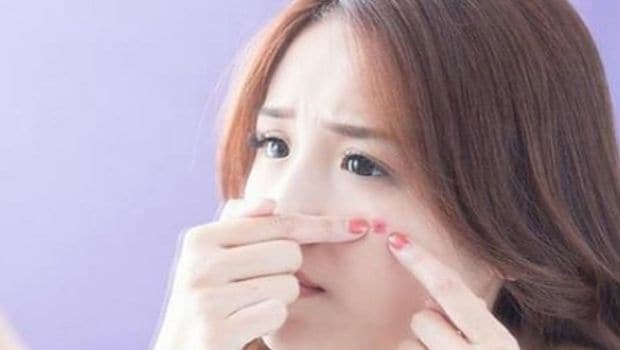 Ice Cubes can help to treat acne problems as well as shrink the acne pores, Thereby acne reduces to an extent. They also help in calming the swelling and the resultant redness. Before applying ice cubes onto the face gently clean your face and make it dry.
3. Skin Icing For Dark Circles
Skin icing regularly helps you to get rid of stubborn dark circles easily and make your eyes beautiful. For the better result of skin icing, you need to boil rose water and mix with the cucumber juice. Freeze this mixture and an ice cube then apply this to the eye area.
4. Under Eye Bags
Tired looking eyes are such a big turn off! The excessive fluid accumulation under the eyes can be treated with an ice cube. Apply the ice cube from the inner corner of your eyes towards the eyebrows in a circular motion. This skin icing can help you to reduce swelling naturally.
5. Fight Open Pores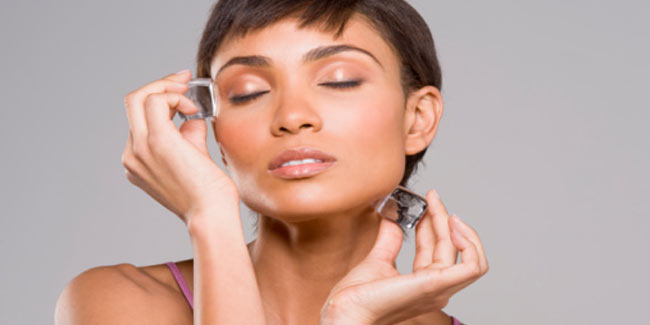 Rub an ice cube on your face in a circular motion for 2-3 minutes. If you are consistent enough, you will notice that your expanded and open pores are shrinking within a few days.
6. Skin Icing To Prevent Wrinkles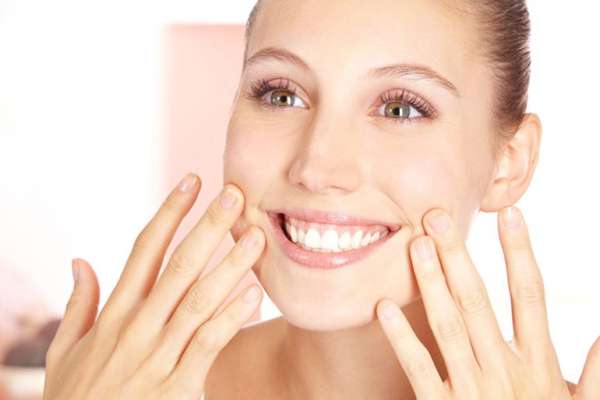 If you are too much worried about wrinkles, then ice cubes are best to get rid of them. Apply ice cubes on your face every day and massage it for a few minutes on your face. This process will help you to tighten your skin and limit the chances of the occurrence of wrinkles on your face.
7. Delay Signs Of Ageing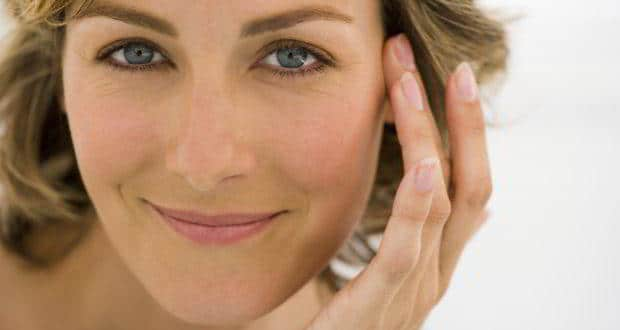 Taking proper care of your skin can help in delaying any signs of aging. Skin icing has a tendency that helps to keep your skin soft, moist, and make it firmer. Before applying ice cubes rinse your face with cold water and make it dry. Gently massage your skin with ie ice cubes in a circular motion.
8. Skin Icing For Softens Your Lips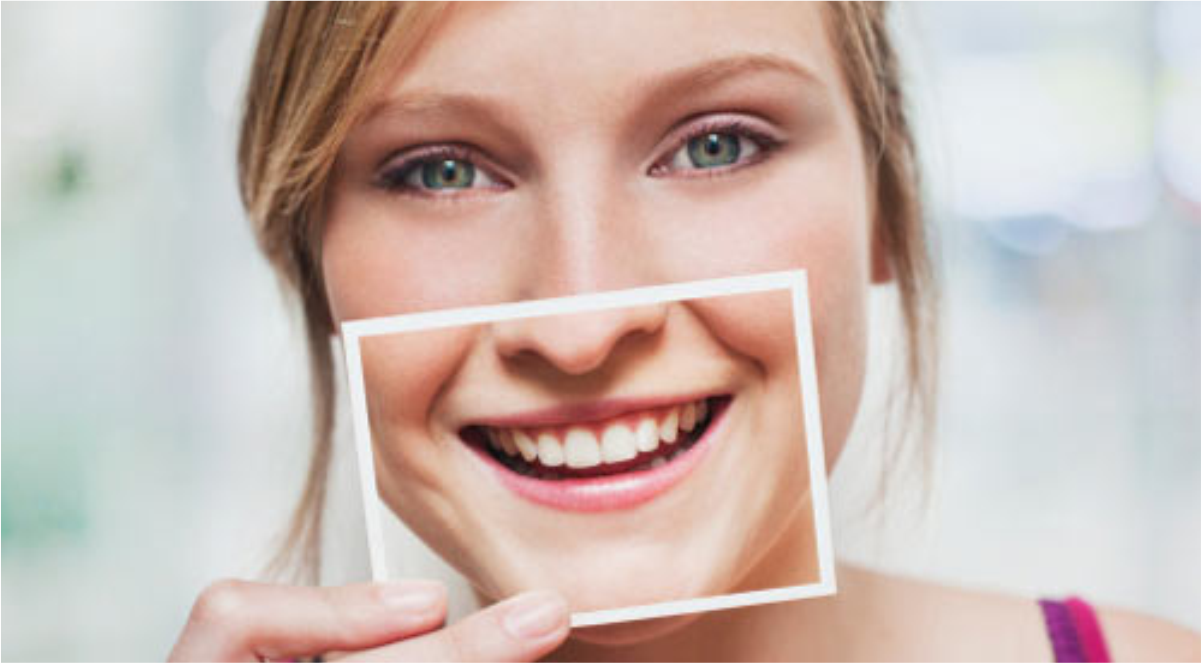 Have chapped lips? Apply ice cubes on them! This helps in reducing the inflammation. Also, don't forget to drink plenty of water to keep your skin and lips hydrated.
9. Natural Primer
Do you use a primer under the foundation? Before applying to make up rub your face with ice cubes fro a flawless skin. This budget-friendly beauty hack can turn your skin into a smooth canvas. Skin icing can temporarily minimize your open pore and make you look flawless.
Go ahead and try ice-cubes on your face and do let me know your experiences in the comments section below. Also, spread the word by sharing this post to Facebook and Pinterest by clicking the share button.